padriac hill
memorial fund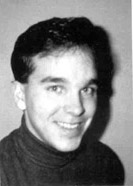 The Padriac Hill Memorial Fund was created out of an unfortunate incident – the untimely death of Classical Studies Program student Padriac Meriadoc Hill in 1993.

Padriac was born in the United States Army Hospital in Stuttgart, West Germany, in 1973. He later moved with his family to North Carolina and lived in New Mexico, New Hampshire, Louisiana, Texas, Singapore, Borneo, and the Philippines before moving to Glendale, Arizona, where he completed his last three years of high school at Independence.

His name, "Padriac," is the Gaelic spelling for "Patrick." His father, Eric, chose Padriac's middle name "Meriadoc" after a hobbit hero in Tolkien's Lord of the Rings.

Padriac was a gifted artist and poet in grade school and high school. He was also a leader in the Tirosh movement, a series of interdenominational religious retreats. He entered the Classical Studies Program at Phoenix College in the fall semester of 1991, and was scheduled to graduate in May, 1993. His parents, Eric and Sylvia Hill, accepted his degree at the Phoenix College Commencement on May 20.

After Padriac's death, his classmates, along with the Honors Program Coordinator and Padriac's parents, started the Padriac Hill Memorial Fund in his name. The fund was to be directed by students in the Phoenix College Classical Studies Program, and used to help future students buy textbooks.

This academic year, the committee appointed by the Meriadoc Society granted summer scholarships to several Phoenix College students, the first time that summer scholarships have ever been awarded to students at PC.

Annual Book Sale
Every December, the Honors Program and Meriadoc Society hold a two-day book sale. Proceeds benefit the Padriac Hill Memorial Fund.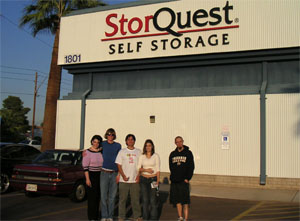 This Fall semester, StorQuest Self Storage has been kind enough to donate a much-needed storage space for our books. We are now better able to accomodate the flow of book donations for our sale!

To inquire about donating books for the book sale, please call us at (602) 285-7305.