In this Issue
Contact Us
Dr. Anna Solley
President
(602) 285-7433
Email

Phoenix College
1202 West Thomas Rd.
Phoenix, AZ 85013



Welcome to the Bear Essentials.

The articles below include the latest news and information for PC faculty and staff.

The PC Leadership Council met on Tuesday, October 4, 2011 and discussed the following items:
 
Strategic Plan Update:  At its first meeting, the committee reviewed the status of the strategic plan and reviewed the wiki to see where resources were. The committee members reviewed the District's Strategic Planning timeline and were reminded that the PC Strategic Plan needs to be submitted in February 2012.  The operational plan will be reviewed at the next meeting.

BRC Update:  The budget review process is under way.  The committee is reviewing the remaining object codes, looking at balances, spending patterns, and working to determine how to make recommendations to realign the remaining object codes. 

Enrollment Management Plan: The committee reviewed the Enrollment Management Plan and drafted several action items specific to the goals for this year. Topic areas being researched include an Early Alert System, no late registration, completion agenda, and establishing a late start schedule.
  
Learning College Update:  PCLC members reviewed a handout drafted by the Learning College committee which summarizes responses to the four questions posed to the campus community at All-Employee Convocation and adjunct faculty sessions.  In brief:   Question 1:  How do you help our students reach their educational goals?   By providing them with differentiated instruction and comprehensive support services.  Question 2:  How do we prepare student for jobs that are emerging or do not yet exist?  Technology competencies, awareness of new fields, well-rounded education.  Question 3:  How do we provide students access to civic, political and global learning opportunities?  Student life, technology, globalization of the campus, instructional activities, health and wellness activities.  Question 4:  How do you eliminate achievement gaps across various demographic categories?  Establish an individualized learning plan for each student; foster tighter coordination and communication across all areas; collect feedback and assessments on a yearly basis.

Minority Male Initiative:  The Maricopa Minority Male Initiative (MMI) is designed to improve retention and degree completion rates by providing a multi-faceted approach that encourages academic achievement, promotes personal and professional development, and provides support for students to stay in college, graduate, and achieve their goals. The third annual Minority Male Initiative Conference will be held at Phoenix College on February 24, 2012.  More information will be forthcoming about this event and other MMI events.
 
PC Web Site Demo:  PCLC members were provided with a brief overview of the first phase of the Website redevelopment process. 

HLC/NCA Pathway Model for Continued Accreditation:  PCLC members reviewed the master chart of the Open Pathway Ten-Year Cycle, which outlined the cycle for the major components of the Open Pathway:  the Assurance Process and the Improvement Process. Members also discussed mapping the transition of institutions currently maintaining affiliation through PEAQ based on the ten-year Open Pathway cycle.

PC Women's Leadership (WLG) Group:  PC WLG campus representatives provided an overview about WLG, which is open to all District employees.  The mission of the MCCCD Women's Leadership Group is to provide for the continuous development of a strong and supportive work environment for the diverse men and women of the Maricopa Community Colleges. PC campus representatives are Thelma Martinez, Jennifer Nez, Elena Hernandez, and Adelina Armenta.
PC Now Has Electric Charging Stations on Campus

PC has the unique distinction of having two stations available for the charging of electric vehicles. With funding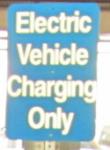 provided through a grant from the U.S. Department of Energy, these stations are one of our commitments to sustainability. 

The two stations are located in the lower level of the parking structure across from the Public Safety office. The stations are set up for electric vehicles, such as the Chevrolet Volt, the Nissan Leaf and the newest Toyota Prius plug-in. Drivers of these vehicles can use a swipe card to activate the charging process which typically takes two to four hours. The chargers will automatically shut off and the cord is long enough so that cars parked next to the designated spaces can be charged as well.  

If you are an owner (or driver) of one of these vehicles and would like to begin using these charging stations, please email Paul DeRose and he will supply you with a swipe card.
Supporting Our Community: 91 Years of Giving

A message from Dr. Anna Solley about the 2011 United Way Campaign:

Valley of the Sun United Way focuses on what matters in our community – that children and youth succeed, neighborhoods are vital and safe and all people enjoy maximum health and independence. We need participants like you to help make our community a better place to live and work.

Through United Way, your gift is combined with others and invested in nearly 500 results-driven programs and initiatives. By making a contribution today, you will be making an impact on the future and help set the standard of caring for our entire community. Your gift is vital to improving our community. You help people in need find hope, health and self-sufficiency. Your gift stays here in the Valley, where it does the most good, meeting the most urgent needs and building a better future for all of us.

Online giving provides employees with the freedom to give anytime, anywhere with the click of a button. To access the Maricopa Community Colleges online giving site, click on the link or below and enter your username (which is your MEID) along with the password provided:
 
https://donor.united-e-way.org
 
Campaign Code: MCCCD
Username: Your MEID
Password: MCCCD2012 (case-sensitive)

You may still restrict your contribution to your favorite charity (including ACE and many others) by adding these agencies during the pledge process. Again this year, the Chancellor is offering his Step Up program. To find out more about this program, simply follow the steps as you make your donation. Please feel free to explore the other links on the web page to learn more about United Way and LIVING UNITED. As a special incentive, the first 25 givers from Phoenix College will receive a gift from the United Way.

The Maricopa County Community College District United Way Campaign began on October 1, 2011 and will extend through November 10, 2011. If you have any questions or need assistance, please contact our 2011 United Way Campaign Representatives Dolly Aguirre 5-7406 or Gene Heppard at 5-7962. Thank you for your support!
Former Governor Castro to Speak on Campus

Phoenix College Student Life & Leadership and the Raul H. Castro Institute present Un Orgullo Hispano! (A Hispanic Role Model). Experience the inspiring story of Raul H. Castro as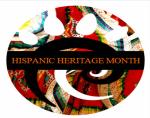 the former Governor of Arizona and United States Ambassador visits Phoenix College for the First Annual Hispanic Heritage Month "Orgullo Hispano" celebration. This inspiring event is free and open to the community. "Un Orgullo Hispano" supports Arizona's Centennial mission of inspiring all Arizonans to appreciate our state's rich past, celebrate the present, and, together, create a vibrant and sustainable future for our state.

When: Wednesday, October 12, 2011; 3:00 - 4:00 p.m.
Where: Phoenix College Bulpitt Auditorium
Admission: Free and open to the public

Instructors: if you would like to use this event as an option for extra credit, have the students stop by Student Life's table to sign-in and their names will be sent to you as proof of attendance.
Empty Bowls Luncheon Raises Funds to Feed Homeless

Help Phoenix College commemorate the spirit of World Food Day at the fifth annual Empty Bowls event! For $10, participants can purchase a bowl of their choice from among 300 hand-crafted bowls created by faculty and student artisan potters in the Phoenix College Fine and Performing Arts Department.

They also receive a simple lunchtime meal of minestrone or macaroni & cheese and water. By eating a basic meal and keeping the ceramic handmade bowl, guests are reminded that empty bowls are a common occurrence for too many people worldwide. The community is encouraged to participate in this fundraising event, with most of the proceeds donated to Andre House of Arizona to help feed the Valley's homeless population.

PC's Culinary Studies program will provide the food and is taking an active role in organizing the event.

When: Wednesday, October 19, 2011, 11 a.m.- 2 p.m.
Where: Covered breezeway in front of Bulpitt Auditorium
Cost: $10 for lunch and ceramic bowl
Sponsored by: PC Culinary Cafe
For more information: Contact Tim Hernandez at 5-7283 or Jonathan Higuera at 5-7849
Native American Heritage Wellness Day

PC's Nursing faculty and students invite you to Native American Heritage Awareness Wellness Day on Monday, October 24, 2011. Information and free health screenings, performed by PC Nursing and Dental Hygiene students, will include:
Blood pressure and blood sugar screenings
Free, confidential STD Testing by Maricopa County Public Health HIV/STD Field Services (by the Bear's Den)
Health topics affecting the Native American population

When: Monday, October 24, 2011; 9 a.m. - 2 p.m.
Where: Sophomore Square  
For more information: Contact Nancy Cook-Tidwell at 5-7188


PC students have an upcoming opportunity to visit on campus with job recruiters from the Apple Store. Students who begin their career at an Apple store help people learn about and get the most out of their Apple products, changing the way Apple customers work, play, create, and communicate.

When: Tuesday, October 11, 2011; 10 a.m. - 1:30 p.m.
Where: Phoenix College Sophomore Square
For more information: Contact Career Services at 5-7420


Phoenix College Food Day is among the 1,000 food-related events taking place nationwide on October 24th.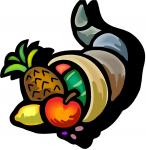 Sponsored by the Center for Science in the Public Interest, and modeling itself after Earth Day, Food Day is a grassroots effort focused on six food related goals including reducing diet-related diseases, reforming factory farms, and curbing junk-food marketing to kids.

Kelly Lambert has created a libguide to outline the campus event's details. A few highlights are also listed below. 

Food Day at PC - Monday, October 24, 2011

Garden Club Tours of the PC Garden:  Come take a tour hosted by the Garden Club. PC's garden is located on 11th Avenue next to the E Building. Tours from 10:00 a.m. - 12:00 p.m. 
"Fast" Food Talks:  Join us for several five-minute talks by PC students and local food experts on various food-related topics. Moderated by Greg Peterson from the Urban Farm.  12:00 - 1:15 p.m. in Student Life. Chipotle will kindly pass out free veggie burritos to 100 lucky session attendees.
"King Corn" with post-film discussion:   In this very informative and entertaining documentary, two friends follow an acre of corn to learn more about the foods we eat and how we farm. Film showings at 2 p.m. and 5 p.m. Location TBA. Post-film discussions moderated by Sean Whitcomb (2 p.m. showing) and John Schampel (5 p.m. showing).
Instructors -- the libguide also has a list of resources you can use in your curriculum. Also, consider giving extra credit for your students to attend any or all of the events. Sign in sheets will be available and you will be sent names as proof of attendance.


October 2011 marks the beginning of Year 4 of the 5-year Title V grant. Current and past activities and initiatives will be routinely featured in the new project blog. Recent posts highlight the fall Hispanic STEM Career Forums (concurrent with Hispanic Heritage Month), and the ongoing project between the Library and Bioscience departments that will be showcased at the October 7th MCCCD Student Success Conference and presented by Kelly Lambert and Robin Cotter. Implementation activities will also be updated via the blog.
 
To view or join the "Project: Achieving Academic Success" blog, visit: http://pctitlev.blogspot.com/

Phoenix AAUW Raises Scholarships Funds for PC Students


The Phoenix branch of American Association of University Women (AAUW) has organized a fundraiser event to support women's scholarships at Phoenix College. "Game Day" will take place on Saturday October 22, 2011, at Living Streams Church, 7000 N. Central Avenue in Phoenix.

For $20, attendees will play board and card games, get lunch and receive a raffle ticket for a chance to win an item donated by local businesses. Show up for a day of fun and games in support of scholarships for women students!
 
To reserve a spot, call 602.510.1544.

Employee Development Opportunities


Take advantage of these upcoming employee development opportunities, open to all PC faculty and staff.

Podcast Level 1: Podcasts for teaching & learning - Thursday, October 6th, 2011, 2:00 - 3:00 p.m. in L021 - Coronado Room

Blackboard Training Level 1 - Tuesday, October 11th, 12:30 - 4:00 p.m. in L021 - Coronado Room

Blackboard Training Level 2 - Wednesday, October 12th, 2011, 12:30 - 3:00 p.m. in L021 - Coronado Room

Blackboard Training Level 3 - Thursday, October 13th, 12:30 - 3:30 p.m. in L021 - Coronado Room

Podcast Level 2: Start Podcasting - Friday, October 14th, 10:30 - 11:30 a.m. in L021 - Coronado Room
---------------------------------------------------------------------------------------------------------------------

EOLT is offering free Fall learning opportunties. There are a number of free workshops, including several at PC:

First Aid, Course # 000795, October 13, 2011, from 8 a.m. - 12:00 p.m. in the Willo Room

CPR/AED (Heartsaver), Course # 000299, October 13, 2011, from 1 - 4:30 p.m. in the Willo Room

Continuous Compression CPR, Course # 001479, October 19, 2011, from noon - 1 p.m. in the Willo Room

For a full listing of courses, click here.


The articles below include information about awards and honors received by PC faculty, staff, and students, as well as brief updates about who is doing what.

New Adjunct is Presence on International Art Scene


LG Williams, a new adjunct Art History instructor in PC's Fine & Performing Arts Department, has an upcoming exhibition in Turin, Italy at Artissima: The International Fair of Contemporary Art from November 4-6, 2011. He will exhibit six large paintings that will be shown in Europe for the first time. In addition, LG's art was included in the Internet Pavilion at the 2011 Venice Biennale. His artwork, For Sale By Artist, will remain on exhibit until the exhibition closes on November 27, 2011. Congratulations to LG on these outstanding achievements!


PC Athletics Holds Hall of Fame Dinner


The Phoenix College Athletic Department will hold its fifth annual Hall of Fame Dinner on Friday, October 28, 2011. This year's inductees will be:
James Hall - Football/Track
Rudy Santa Cruz - Men's Basketball
Rose Mofford - Service Recognition
Steve Carson - Baseball and Track and Field Coach
The Ring of Honor will go to the 1959 Football Team.

The event will take place in PC's North Gym, with all proceeds benefitting the Phoenix College Athletics Scholarship Fund. Special thanks to El Portal restaurant for sponsoring the dinner.

When: Friday, October 28, 2011
Where: Phoenix College North Gym
Cost: $40 per person, $300 per table (seats 10)
RSVP to: Matt Gordon at 5-7684


Throughout each semester, a number of new faces join the PC family, while some familiar faces move into new positions. Please provide a warm welcome to these employees and join me in wishing them all the best as they contribute their efforts to ensure that PC remains the premier provider of learning opportunities for our community to go far close to home.   
  
Amalia Gheorghita, English/ESL OYO Faculty, English
Maria Dolores B. Resendes, Dental Lab Coordinator, Dental

Catch Someone in the Act of Basic Excellence


Recognize a fellow PC employee for exceeding the expectations of their job and for their commitment to education, our students, and the PC community. Take a moment to fill out the Caught in the Act of Basic Excellence form and let the Employee Recognition Committee know why this person deserves special attention. The campus is full of people who go above and beyond to make life better for students, co-workers, and community members. Help place a spotlight on these unsung heroes and brighten their day in return for their outstanding actions.


The articles below provide information about upcoming events of interest to the PC Family.


Come out and enjoy some free live music as the Fall PC Music Concerts begin this week. It starts with the PC Music Faculty Showcase. Members of the PC Music faculty perform various solo and ensemble pieces. Cap off your work week by attending the PC Jazz Combos Concert 1 and Jam Session.

PC Music Faculty Showcase
When: Tonight! (Wednesday, October 5), 7:30 p.m.
Where: Sessions Recital Hall (Music Building) 
Admission: Free

PC Jazz Combo Concerts 1 and Jam Session
When: Friday, October 7, 7:30 p.m.
Where: Hob Nobs Coffee House (3rd Ave. & McDowell Rd.)
Admission: Free

Come Out and Support Your Bears


Coming off a big win last week over New Mexico Prep, the Football squad travels to Snow College in Utah this Saturday, October 8th for a noon kickoff.

Women's Volleyball travels to Scottsdale Community College Wednesday and Pima Community College on Friday, October 7th. Both games start at 7 p.m.

The Men's Soccer team travels to Yavapai College on Thursday, October 6th for a 6 p.m. game and then returns home Saturday, October 8th to face Scottsdale Community College on Hogan Field at 7 p.m. The Women's Soccer squad travels to Douglas, Ariz., on Thursday, October 6th to play Cochise College at 3:30 p.m. and comes home Saturday, October 8th to take on Scottsdale CC at 4:30 p.m. 

Go Bears!

Peterson Zah to Speak at PC Willo Room


Peterson Zah, the former president of the Navajo Nation and a PC alumnus, will speak about "Socio-Cultural Trends in Indian Country" on Tuesday, October 11, 2011 in the Willo Room at PC's Osborn site. The lecture is free and open to the public. Space is limited; plan to arrive early for seating.

Zah was born and raised in Low Mountain, Ariz., which is on the Navajo Reservation. He left his home and family in 1953 to attend Phoenix Indian School, later enrolling in Phoenix College and finally Arizona State University, where he earned a bachelor's degree in education in 1963. He returned to his homeland as a vocational educator, teaching Navajo adults the essentials of the carpentry trade. He then became field coordinator for VISTA Indian Training Center at ASU. He later founded and served as executive director of DNA-People's Legal Services, a nonprofit legal services program for the Navajo, Apache and Hopi people.

In 1982 Zah was elected Chairman of the Navajo Tribal Council. In 1990, Zah was elected the first president of the Navajo Nation under a new tribal government. He led the movement to restructure and modernize their government system from a council to a nation. He received an Honorary Doctoral Degree of Humane Letters from ASU in 2005 and is the 2008 recipient of the Martin Luther King, Jr. Servant Leadership Award.

When: Tuesday, October 11, 2011; 11:30 a.m. - 1:30 p.m.
Where: Willo Room at Phoenix College Osborn Site (11th Avenue and Flower)
Admission: Free and open to the public
Presented by:  Phoenix College Liberal Arts

PC to Host Women's Economic Forum


Phoenix College will host a Women's Economic Forum, "Women Talk: Money and More," on Wednesday, October 26, 2011 from 10:30 a.m. - 1:30 p.m. in the John Paul Theatre. The free event will provide a forum for women to learn about personal and professional economic growth and development. A panel discussion will take place from 11:15 a.m. to 1:00 p.m. Panelists will offer presentations on financial planning, career planning, health and wellness and personal safety. Panelists include Kyrsten Sinema, State Senator for District 15; Sarah Gentry, health promotion manager, CIGNA; Catherine Scrivano, financial planner and investment advisor, Financial Network Investment Corporation and owner/operator, CASCO Financial Group; Sandra Renteria, commander, Phoenix Police Department; and Marie Sullivan, president and CEO, Arizona Women's Education & Employment.

The forum is presented by the Phoenix Women's Commission and the City of Phoenix Equal Opportunity Department in partnership with Phoenix College. Seating is limited. To make a reservation, visit phoenix.gov/phxwomen or call 602.495.0358 by Wednesday, October 19th.

When: Wednesday, October 26, 2011 from 10:30 a.m. - 1:30 p.m.
Where: Phoenix College - John Paul Theatre
Admission: Free and open to the public; a complimentary box lunch is available to attendees
RSVP: To make a reservation, visit phoenix.gov/phxwomen or call 602.495.0358 by Wednesday, October 19th.
Presented by: The Phoenix Women's Commission and the City of Phoenix Equal Opportunity Department in partnership with Phoenix College  


The articles below include news and events that have appeared in recent issues of Bear Essentials, and which are still timely. Examples include previously announced events which have not yet taken place.

Sharing Career Advice and Guidance


The Title V STEM (Science, Technology, Engineering, and Math) Scholars Program is hosting a series of Hispanic STEM Career Forums this month and next to celebrate Hispanic Heritage Month. To help motivate students to pursue their goals of completing a STEM degree, Hispanic professionals will share their experiences with students who may have similar career aspirations.

This is an excellent opportunity for students to network with Hispanic professionals. Please encourage students to attend the remaining Hispanic STEM Career Forums: Wednesday, October 5th at the Campus Vista Room in the 2nd floor of Fannin Library, and Thursday, October 13th, at the Alumni Patio located at the Osborn site.

For more information, contact Laura Torres at 5-7938 or Laura.Torres@pcmail.maricopa.edu.

Save the Date: Women's Leadership Conference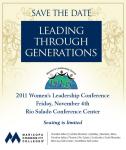 The Women's Leadership Group will hold its 2011 Women's Leadership Conference, Leading Through Generations, on Friday, November 4, 2011 at the Rio Salado Conference Center.
 
Registration opened on October 3, 2011. Seating is limited!
 
Watch upcoming issues of Bear Essentials for more information.

 

Volunteers Needed for Smoke Detector Walk


Every fall and spring semester, students from the Phoenix College Fire Department Operations Academy team up with Paradise Valley CC, Phoenix Fire Department, City of Phoenix, and United Way for a Smoke Detector Walk. The purpose is to ensure that local homes have at least one working smoke detector.
 
Volunteers are needed to team up with firefighters to provide fire safety literature, fresh batteries for smoke detectors, and to install smoke detectors in homes that have none. The next walk will be on Saturday, October 8, 2011 at 7:30 a.m. and will last until about 11:30 a.m. 


 


The neighborhoods around 43rd Avenue and Thomas Road will be targeted as there have been some significant fires in this area recently. Volunteers will be trained on the process at the assembly location, which is the Food City store at 43rd Avenue and McDowell Road. There is a significant need for Spanish-speakers.


 


Come out and help save a life!


 


For more details, contact Dennis Dodt, PC Fire Science Program Director, at 5-7526 or dennis.dodt@pcmail.maricopa.edu.

Career Services Hosts Disney "Apply Now" Presentations


Students interested in serving paid internships as part of the Disney College Program have one more opportunity to participate in a an "Apply Now" event. The October 13th presentation
will take place in Career Services from 1 p.m. - 4  p.m. Students must view a presentation prior to applying for the program.

The Disney College Programs at the Disneyland® Resort and the Walt Disney World® Resort are unique, Disney-designed internship opportunities that allow participants to gain real-world experience while expanding their education and planning for their future. Participants have the opportunity to take courses, enjoy admission to Disney theme parks and receive a variety of discounts on select merchandise, food and beverage and hotel accommodations. It's an internship like no other with the most magical company in the world!

On the Disney College Program, participants have the opportunity to:

Live: Make friends from around the world and enjoy exclusive program events while living in our fully furnished, secured apartments.
Learn: Take classes recommended for academic credit, network with Disney leaders and learn transferable skills that can be applied to any career path.
Earn: Build their résumé, get paid and get an edge over the competition by working for one of the most admired entertainment companies in the world.

A Disney campus representative will be at both presentations to answer questions. For more information, contact Patricia Morales-Olague at 5-7421.